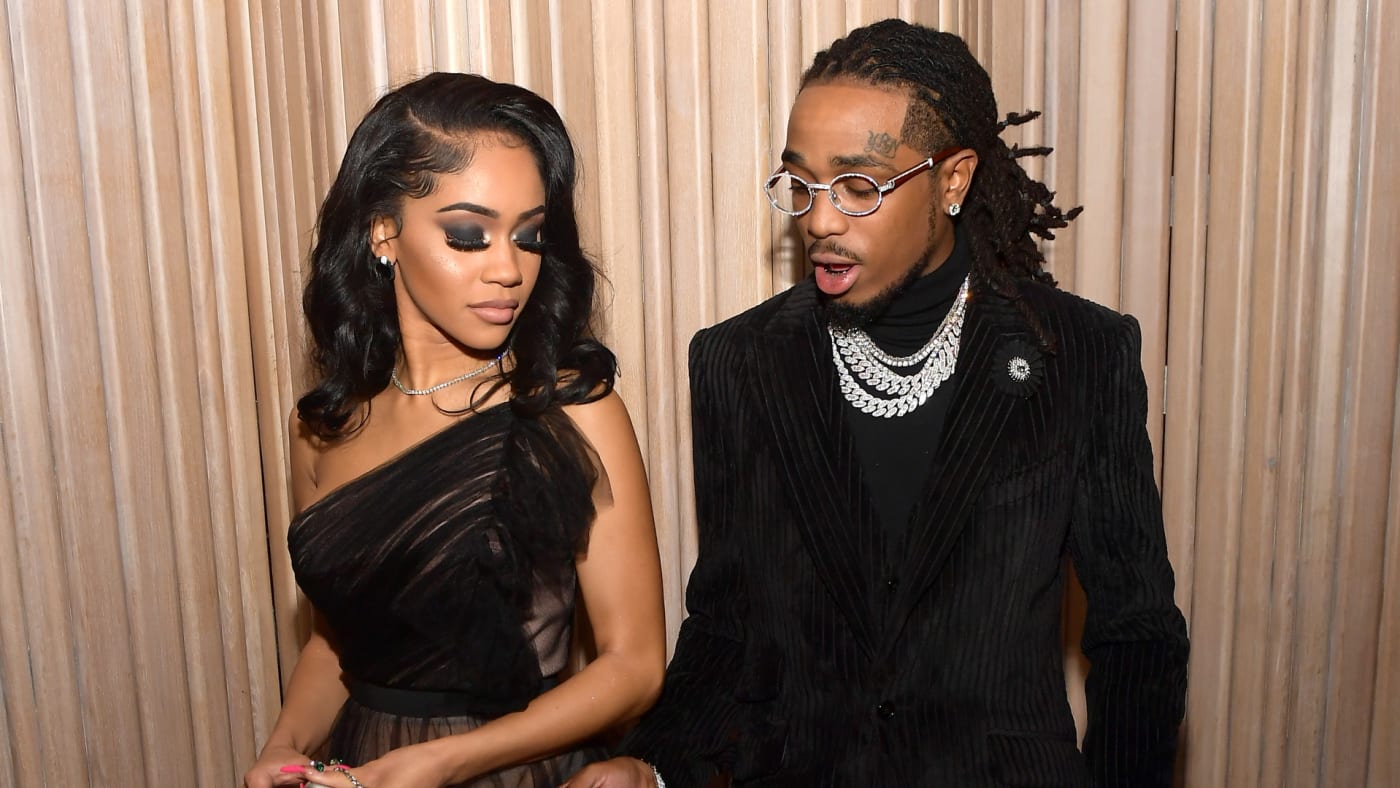 Is it acceptable to trash talk or diss your ex after a breakup? Do you ever take back a gift you gave your ex? Some people see this as a way of moving on or, more precisely, of getting over an ex-partner.
Following Quavo and Saweetie's messy breakup a few months ago, there were reports that the Migos rapper sent a repo man to her house to retrieve the Bentley he gifted her.
However, the story was later cleared as a false report. Last Christmas, Quavo surprised Saweetie, his then-girlfriend, with a completely customized new Bentley.
The luxurious automobile was wrapped in an icy blue wrap that matched Saweetie's taste. However, it seems as if the privilege would be brief as Quavo is taking back the Bentley, and it's coming straight from his mouth this time.
Quavo seems to diss his ex-girlfriend Saweetie in a recent snippet of an unreleased song when he says, "Lil' bitty b***h, she slimy, she sneaky I'm takin' back that Bentley."
Here is the link to the snippet: https://www.instagram.com/p/CNbQ6EDsHyj/?utm_source=ig_web_copy_link
Although it's not known when this track was first previewed but according to "Its Onsite", it was shared alongside this caption: "Skrtttt Skrtt takin back dat Bentley!! F**k dem hoes now I gotta act stingy new Huncho and Petro otw."
Prior to this, Quavo dissed Saweetie in another song preview where he can be heard saying: "She was a sweet little b***h, now she's turned out."
Facebook Comments